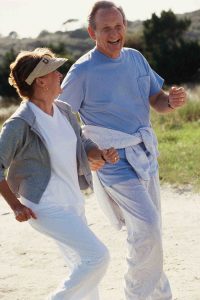 Staying active beyond our 50's is vital when measuring quality of life. The natural aging process (sarcopenia) is often responsible for muscle wastage (atrophy) stiffening joints and mobility restrictions that can lead to lower amounts of activity, reduced socialising and injuries.
Massage can help you through this process by improving movement and muscle tone, keeping stiffness at bay and preventing imbalances.  Furthermore, our Sports Therapists can give personally tailored exercise advice to help keep your muscles strong and joints stable.  Remember, an active body lights up the brain too!
Let us help you keep moving without pain. Book an appointment with one our friendly and highly skilled therapists today by calling (01903) 66 00 94.