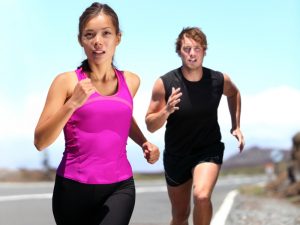 Relieve tension, aches and pains with our Sports Therapy Treatments, based at the modern and professional Beach House Chiropractic Clinic in Worthing.
Deep Tissue Sports Massage, Soft Tissue Release (STR), Muscle Energy Techniques (MET) Kinesio Taping and Sports-Specific Deep Stretching are all included.  Our natural treatments aid recovery from soft tissue and joint injury. Often used as an essential part of pre-event preparation and post-competition recovery, Sports Therapy is known to help athletes of all levels and ages.
Whether yours is a localised soft tissue injury or linked to a long standing postural / bio-mechanical dysfunction, Sports Therapy can release the build up of tension and provide essential support for your training preparation.
Appointments last for around 45 minutes and are tailored specifically to your needs.  We schedule enough time for you to discuss your own needs first so that a treatment is highly effective and beneficial.
Our clients include Sussex based Iron Man triathletes, marathon runners and cyclists as well as football, rugby and basketball players.
Client Feedback over the last few months;
"Fantastic"
"Thank you the massage was fantastic, I would definitely recommend to a friend"
"Very pleased with the treatment that I had. Booked in for a further session"

"Very sore but great Sports Massage, that worked out the big mass of knots that is my back ! Thanks and hope to see you again soon"
"Thank you it was great, which is why I am happy to return, and was very much put at my ease"
"will definitely go back again"
The Sports Therapy Team work closely with the Chiropractors at Beach House Chiropractic and can provide advice and a referral if necessary.   Chiropractic can assist with more chronic nervous system, postural and spinal health issues that are causing ongoing tension and pain.
Meet the Sports Therapy Team here
To book your Sports Massage Therapy Appointment please call us today on (01903) 66 00 94.